About
Horizons Greater Boston is a transformational, community-centered education program located at several schools and serving many communities in the Greater Boston area. The Horizons program has been proven to close the opportunity gap.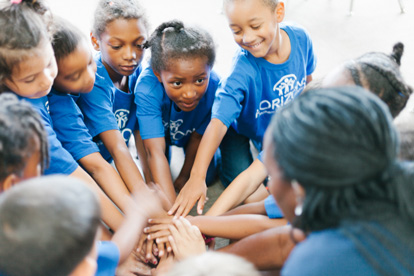 We make a long-term investment in every child that enters our program, promising ten consecutive summers of learning, with additional support throughout high school. What makes Horizons different is our commitment to our students and their families, who return to our program until they graduate. This model allows students to feel academically and emotionally supported throughout their most formative years.
Currently, there are three programs in the greater Boston area: Horizons at Dedham Country Day (Horizons at DCD), Horizons at Lexington Montessori School (Horizons at LMS) and Horizons at the Mattahunt School (Horizons at MHunt), the last one an outcome of an exciting new partnership between Horizons and the Boston Public Schools. Nationwide, there are over 62 Horizons affiliates across the country.